If it is about customer awareness, content is the king. But when it comes to understanding your customer, data is the real emperor. The more data you have, the more information you can have about your users which you can further use to understand their behavior and intent towards your product and services.
Analytics tools like Google Analytics, Mixpanel etc. generates a lot of data and hundreds of pre-formatted insights But merely, we need more than a few of them. But when it comes to tracking targeted events or actions, it requires a lot of technical understanding and dev work to set these up in these commonly used tools.
Thankfully, there is a tool to rescue us, the non-coder, non-tech marketing guys. 🙂
Presenting Action Recorder by Customerlabs
Action Recorder is basically a no-coding alternative to Google Tag Manager. Something which can be easily set up just by pointing and clicking to track customer data on websites. And then we can use it in whatever ways we want and sync it with any third party tools like Google Analytics, Drip, Facebook, Mixepanel etc.
AppSumo has recently launched a lifetime deal on 'Action Record by Customerlabs' for just $49 one-time payment. In this post, we have gathered all essential insightful information that will help you make the right decision of whether you should buy this deal or not.
But before we go into the details, here are the key points about this AppSumo deal.
What's the deal?
In the AppSumo deal, Customerlabs is offering their $49/month plus plan ( up to 100K events per month ) for just $49 one-time payment. Here are some major bullet points related to this deal:
5 Integrations total
Up to 100,000 events/month free
6 months historical data replay
Premium integrations included
Just a heads-up. This Deal DNA report is really in-depth and long. So, If you are in hurry to meet someone or going for a date, here is the short synopsis of this whole post to help you make a quick decision.
Summary ( TL;DR,)
Customerlabs is a 5-year old SaaS created with an aim to empower digital marketers to gather insightful data and perform profitable actions. Feature, design, and functionality wise it's really a cool tool. Even though there is no coding or technicality required, this tool is primarily useful only for those who have lots of data and events happening on their or client's website. So, it's not meant for general users.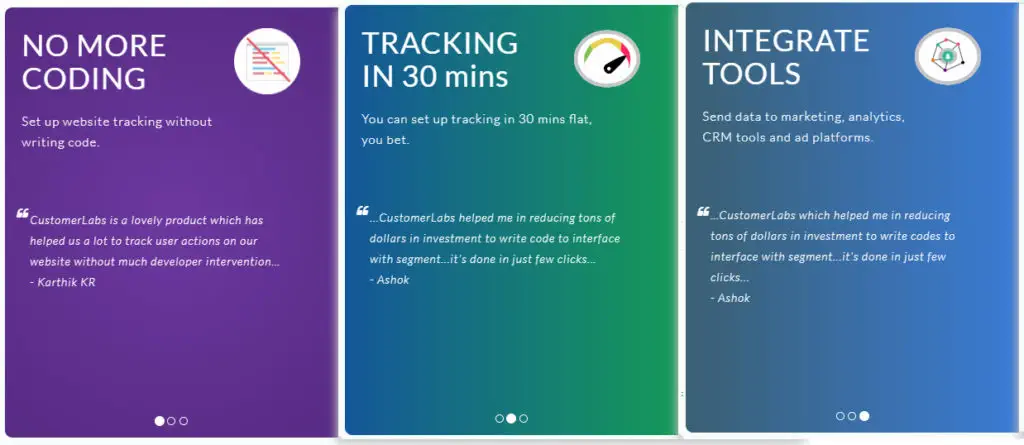 It is affordable and easy to use tool to replace advanced features of Google Tag manager. But there is a limitation on the number of integrations ( 3 for this deal) and events ( 100K events per month), this deal may not suit the heavy users. Overall, it's a good pick for any of you who already understood what I am talking about till now. If you don't, it's not for you. Trust me. Update: Now they have upgraded the deal with Customerlabs plus plan which includes 5 integrations including premium integrations. ( but up to 100k events/monh)
Now, It's time to dive deeper.
Company Background
Customerlabs was founded by Asim Ali and Vishnu Vankayala in December 2013. Vishnu Vankayala is currently the CEO of this company. They are based in Chennai, one of the biggest economic and educational centers in South India. This is a 7 member team with Shiva Ganesh, Subramaniam, Vishnu Prasad, Sowmmiya, and Aashik, apart from these two co-founders.
The domain customerlabs.co was registered on 18th February 2014 through my.co. Vishnu Vankayala is listed as the registrant of this domain, while the registrant organization is CUSTOMERLABS DIGITAL SOLUTIONS PVT LTD. They are primarily hosted on AWS.
The Whois Privacy setting is not active in this domain. The primary website and the dashboard is protected with Secure Sockets Layer (SSL)
In their vision statement, they aim to become AWS for digital marketing and their vision is to democratize digital marketing and analytics for small businesses across the globe.
Funding Report
As per available data on the Internet, Customerlabs has raised $100K in two seed funding rounds. First seed fund was raised on 1st March 2015 from TLabs and second seed fund was raised on 18th June 2015 from Times Internet, both of $50K each.
Social Presence
Customerlabs is officially present on all major social media platforms. It has total 195 likes on Facebook, 333 followers on Twitter, 444 followers on LinkedIn and 12 subscribers on YouTube.
They aren't very much active on these platforms though. The last post published on Facebook was on 23rd March 2018. On Twitter, the last tweet was made on 1st April 2018 while on LinkedIn, the last publishing activity was recorded 4 weeks ago.
Reviews & Recognition
Action Recorder by Customerlabs is a niche specific tool especially for the B2B users like digital marketers and SMB owners. Maybe because of this, Customerlabs doesn't have many public reviews on the internet.
It was featured on ProductHunt on 26th January 2017 and received 50 up-votes. It was also featured on Betalist on 15th July 2016. 
They have profiles on G2Crowd and Capterra, but they didn't receive any reviews there, either positive or negative.
Having said that, it is worthwhile to notice that they are well funded by investors like Times Internet.
Website Frontend DNA
The homepage looks nice. It is well-designed, fast and responsive without any fancy sliders or popups.
Customerlabs website includes all the essential elements that a professional SaaS website should have, like About us, Pricing, Features, Blog page etc. It also clearly displays the use case and integration page section on the homepage. There is a sperate section for 'jobs' and documentation as well.
Legal pages like Privacy Policy, Terms of Service etc are also included clearly in the footer section. As per the founder, they are completely GDPR compliant, though there is no mention of GDPR specifically on their homepage or privacy page.
Official social channels ( Facebook, LinkedIn, and Twitter) are clearly linked on their homepage. The website also has 'drift based'  chat option for the instant support. Though it is hidden under the automated info chatbot popup and you have to close it, to use it for messaging.
I find it little irritating sometimes. It would be better if they could display these automated messages within the chat box itself so that I don't need to close the automated pop-ups first before being able to chat, and that, again and again.
Dashboard DNA/ User Onboarding
The user on-boarding is pretty simple and straightforward. There is a login and 'start free trial' button on the top right header bar of the homepage. You can start by clicking the free trial.
During registration, you can either use 'Gmail authentication' for fast registration process or can enter your own email ID and password. It will also ask you to enter the company URL where you want to use this tool.
The SaaS Dashboard is pretty clean, minimal and easy to understand. Set-up steps are very much self-explanatory.
There are mainly 5 steps –
Account setup
Tracking code
Action Recorder
Test Action Recorder
Integrations
Once logged in, the very first thing is to add the CL tracking code on your website. There are three different options to do so as shown below.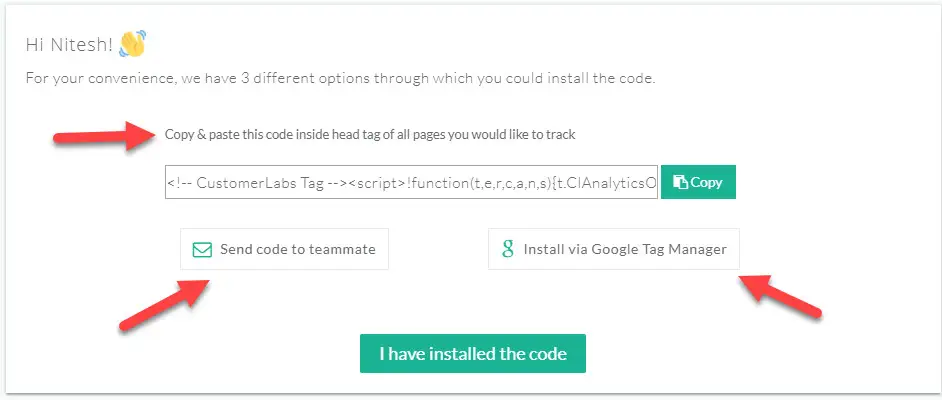 If you are adding it by yourself, it is recommended to add this javascript code before the closing of </head> tag on your website.
I loved the way, they have set up a yellow-green smiley indicator at the top right corner, to display the tracking installation verification status. Have a look yourself-
The code is installed now. So,  it's time to set up the actions that we want to record. Clicking 'Record your first action' will redirect you to the homepage of your website. You will soon notice CustomerLabs' Action recorder on the top of the homepage.
Here you can set-up any type of actions that users may take on your website. Have a look at the action variants that are available to track.
Once done, the last option is to integrate your recorded actions with hundreds of apps/tools to get the desired insights or execute other actions of your choice.
Noteworthy Features
Customerlabs is all about tracking all kinds of events on your website with ease. With Customerlabs, you can record actions on website or landing pages, set up actions is a matter of few clicks and you will have the control over which pages to track and which ones to skip
There are six major things to track –

1. Track Form Submit Events/buttons
2. track add to cart buttons in eCommerce stores
3. track checkout buttons everywhere.
4. Manage Customers Identity across all the tools that you use.
5. You can also send data to custom JavaScript tags and then organize and manage them easily.
6. Advanced events segmentation with attributes for deeper insights.
Another thing that I like about Customerlabs is their extensive integration library. They are directly integrated with tools like Google Analytics, Google Adwords, MixPanel, Facebook, Drift, Intercom, iZooto, BigQuery, Segment.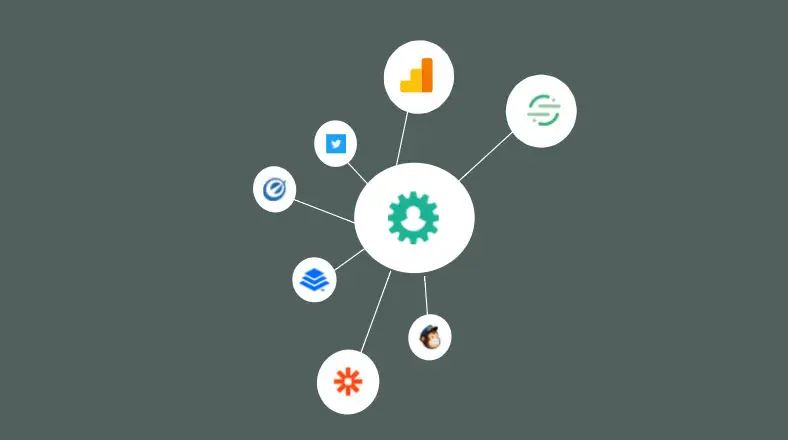 There is a Zapier integration as well with which you can further connect it with thousands of other tools. For advanced users, there a webhook and custom integration option too.
With all these great functionalities, one obvious feature that I was hoping is to have an inbuilt analytics dashboard where it can automatically display insights of all these trackable data without manually creating these actions. But then I was informed that it is against the GDPR/privacy laws and hence even Mixpanel has to shut down this popular feature. See yourself here – https://mixpanel.com/autotrack/

Deal Analysis
First of all, let's look at the regular pricing structure of Customerlabs. There is mainly two major categorization of the pricing plan: Team Plan and Agency Plan
Here is the Team Plan detail: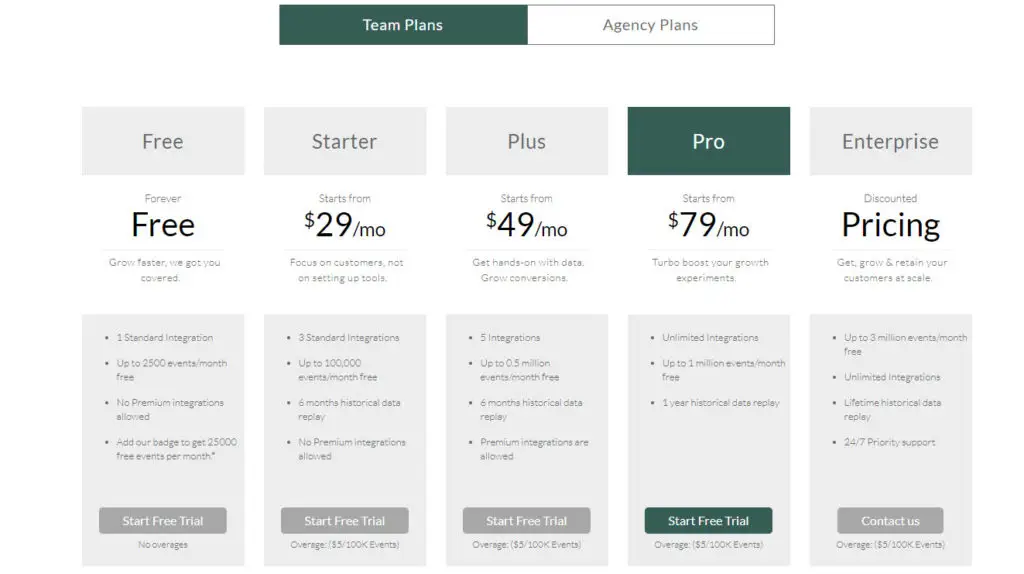 Here is the Agency Pricing Plan Snapshot: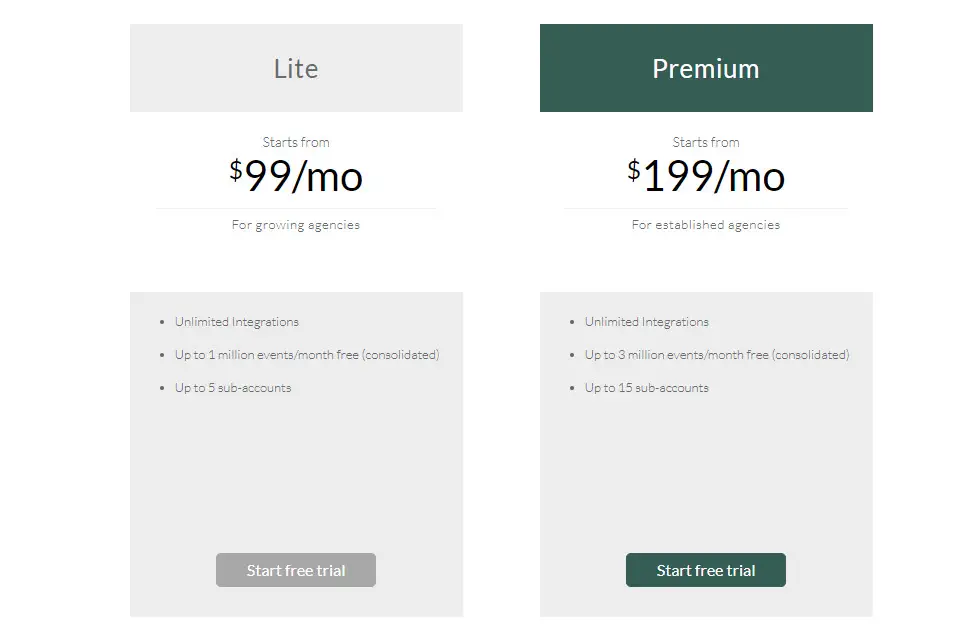 These plans are primarily differentiated by the number of integrations available and the number of events allowed to track per month.
There is a free plan available as well but with very limited features. Though you will get all the features for the first 14-days as a trial without any need for credit card info. In this lifetime deal, they are providing $29/month starter plan for a one-time fee of $49.
What's Included?
5 Integrations including premium integrations
Up to 100,000 events/month free
6 months historical data replay
Limitations
No unlimited integration
No lifetime historical data replay
Practically you can use one deal code for just one site
Customer Support & Documentation
Their customer support seems highly responsive based on my personal experience. When I faced an issue with setting up action recorder for a homepage subscription form ( that wasn't internal part of my website, but embedded from outside ) They quickly notified me about the real cause and resolved it by making some custom changes in the back end.
You can contact support anytime during business hours through their drift based chat box. They have created a detailed training material for their users here – https://yourwingman.customerlabs.co You can also watch the video tutorial on their YouTube channel here- https://www.youtube.com/channel/UCAeD6brs6PA9P9n5uPcgdmQ
You can also submit the support ticket from their ZohoDesk based help section – https://yourwingman.customerlabs.co/portal/newticket
Competitors
Customerlabs is basically a no-coding needed alternative for Google Tag Manager. So, suppose if you want to track forms using GTM, here is detailed technical steps involved in this process – https://www.simoahava.com/analytics/track-form-engagement-with-google-tag-manager/ but with Customerlabs you can easily set it up within 5 minutes.
The other premium competitor is Segment , which is really good but aimed at the enterprise level business with costly pricing plans.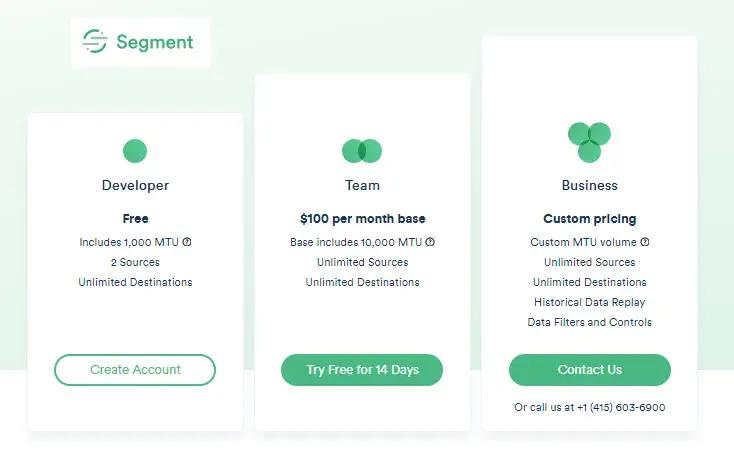 Roadmap
They are constantly working on adding more features and integrations based on the users' feedback. Here is the roadmap link for Customerlabs – https://trello.com/b/izYZbFEk/customerlabs-integration-request
Mobile Apps/Extension/Integration
There is no Android or iOS App for Customerlabs as of now. Though they have a chrome extension which you can download from here.
Customerlabs is directly integrated with Google Analytics, Google Adwords, MixPanel, Facebook, Drift, Intercom, iZooto, BigQuery, and Segment. They also Zapier integration, Webhooks and custom integration options.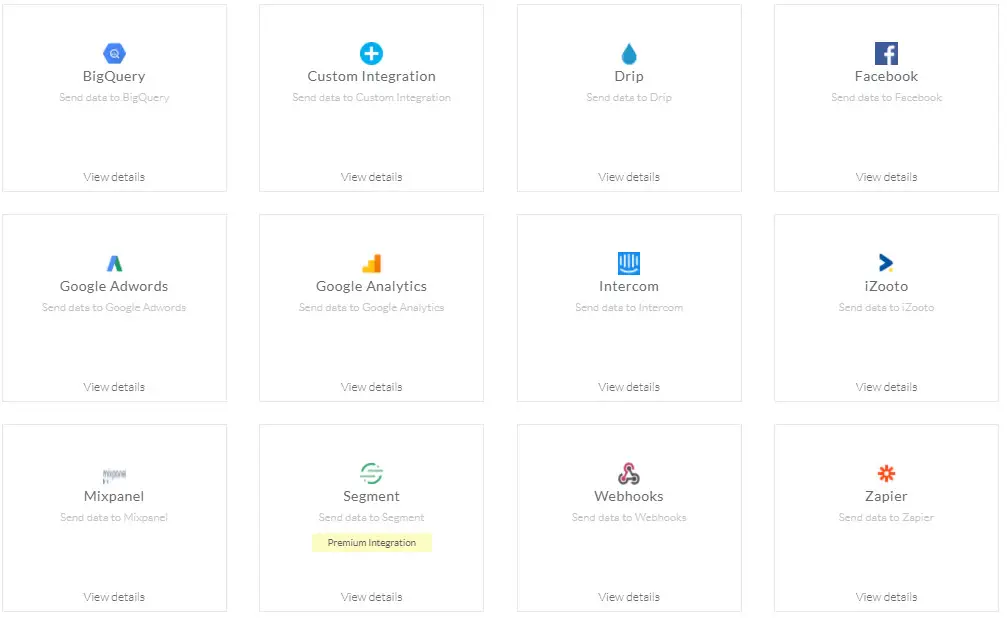 Frequently Asked Queries
1. Is this deal stackable?
This deal is stackable if want to add more websites under one account/ email address but each website will have same 100K events + 5 integration limitation. You can't stack code to increase the number of event tracking or integrations.
2.Will there be any Customerlabs 'branding'?
It's a backend stuff and there is no reporting or front-end stuff to be shown. So, it's not applicable to this deal.
3. Is there the custom-domain option?
Not needed in this tool.
4. Is this tool GDPR compliant?
Yes! Customerlabs is fully GDPR compliant.
5. Is there a public roadmap of this tool available?
Here is the roadmap link  – https://trello.com/b/izYZbFEk/customerlabs-integration-request
6. Are future updates included in this deal?
Yes! All future updates to their starter plan will get included to this deal.
7. Is there any direct upsell?
You need to upgrade to increase integration limit or event tracking limit.
8. Once upgraded to the higher plan, can we again downgrade to the lifetime AppSumo plan in the future, if needed?
Yes! It is backward compatible but only within the first year.
9. Is direct live chat support included/available?
Yes! Instant Drift based chat support is available and included in the lifetime plan.
10. Is this tool featured on ProductHunt?
Yes! here is the link: https://www.producthunt.com/posts/action-recorder-by-customerlabs
11. Was this tool ever on JVzoo?
Nope!
12. Is there SSL active on the website and dashboard?
Yes!
13. Is there any demo link or tutorial video for this tool?
Yes! There is an official YouTube channel of Serpstat with all required tutorials and information. Click this link to visit the YouTube channel.
14. Is there any FREE plan or trial available for this tool?
Yes! There is 14-days trial available for this tool without any need of credit card info.
15. Is there any White-label option available?
No, and there is no such need her as well.
16. Is Zapier Integration available/included in this deal?
Yes.
17. Deal Summary Snapshot

Conclusion
The main aim of this post is to make you aware of the all the possible information which are available online related to this tool so that you can make a well-informed purchase decision without investing much time into it. We share mere facts the final purchase decision will always be yours
It takes a lot of time and efforts to collect all these data and then present them in an insightful format here. So, if you are willing to buy this deal and the above-written DNA report has helped you in any possible way, you can support this site by clicking 'GET THIS DEAL NOW' button below to buy this deal.
Note: This DNA report is not a static blog post that can not be changed. So, I need your help to make it more accurate, updated and valuable by adding your queries, comments, and suggestions below. We also encourage you to write your own experience in the comment section once you have purchased and used this tool.
Cheers.
Facebook Comments